247 Property Agent Latest News
UK HPI: House prices gain 4.7% in the year to May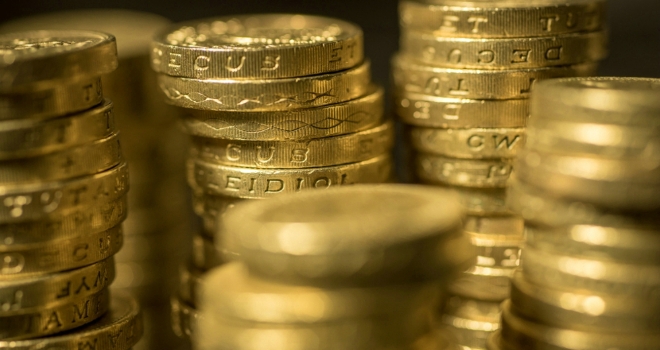 According to May's UK House Price Index, average house prices in the UK have increased by 4.7% in the year to May 2017 – down from 5.3% in the year to April 2017.
The data also revealed that the annual growth rate has slowed since mid-2016 but has remained broadly around 5% during 2017.
Regionally, East of England showed the highest annual growth, with prices increasing by 7.5% in the year to May 2017. This was followed by the East Midlands at 7.2%.
The North East experienced both the greatest monthly price growth with an increase of 1.8% and the lowest annual price growth with a movement of 1.6%. London and the South East saw the most significant monthly price falls of 0.3% each.
The UK Property Transaction statistics showed that in May 2017 the number of seasonally adjusted property transactions completed in the UK with a value of £40,000 or above increased by 13.4% compared to May 2016. The unusually low level of transactions in May 2016 was associated with the introduction of the higher tax rates on additional properties introduced from 1 April 2016.
Comparing May 2017 to April 2017, property transactions fell by 3.3%.
Russell Quirk, founder and CEO of eMoov.co.uk, commented: "The latest government figures show that where actual property sale completions are concerned, the market maintained a slight upward trend in May, up 0.5%, ahead of June's election, whereas mortgage approval data from the likes of Nationwide and Halifax showed a slow in pace in the same time period.
Although this provides two contrasting views of the UK market, it makes sense that those in the middle of the sale would move quickly to push it through before any detrimental election impact on their property value occurs. Whilst those looking to buy a property would put their mortgage application on ice until the political storm clouds had passed.
The UK property market at present is as unpredictable as the economic and political landscapes that are influencing its buyer and seller demand. But whilst these top line figures paint a picture of a marginally declining market, it is important to note that annual growth is still up and there are still areas of the nation performing very well where property price growth is concerned.
In the current UK summer property raffle, homeowners in the Shetland Islands, Pendle and the Isle of Anglesey will be going home rather annoyed that their property has seen the largest monthly fall in value. However, those in Scarborough, East Ayrshire and Kensington and Chelsea will be delighted that their purchase has materialised into first place property price growth."
John Goodall, CEO and co-founder of buy-to-let specialist lender Landbay comments: "Against a backdrop of increased political and economic uncertainty, house prices have slowed in their march upwards, suggesting that buyers are starting to feel the pressure of falling real wages and entering the market in fewer numbers. But demand is only half of the story, insufficient housebuilding continues to restrict the number of available homes for sale, which may not be creating house price pressure at the moment, but will when demand begins to pick up again.
While the pace of house price growth may have slowed, house prices still continue to rise, ultimately meaning that fewer people can afford to buy, which can only place greater pressure on the UK's rental sector. For that reason it's essential that new construction is planned across all tenures, so that rents don't escalate to the point where they're inhibiting aspiring homeowners' ability to save for a deposit. Quite simply, we need to build more purpose built rental homes to support those hoping to take their first steps onto the property ladder."
Nick Leeming, Chairman at Jackson-Stops & Staff, comments: "This month's data covers a significant chunk of time between Theresa May's snap general election announcement and the shock result in June. Despite this macro-political bombshell, nothing drastic happened in May to house prices, with annual price growth still around the 5% mark, which has been the trend throughout 2017, and a slight monthly increase on April 2017.
This is reinforced by our branches which reported after the general election announcement that buyers and sellers remained broadly resilient to economic and political factors and eager to progress in their lives by buying and/or selling their home. Buyers have been broadly supported by the availability of highly favourable mortgage deals and lack of new housing supply also continues to prop up house price growth.
Home owners in the East of England will no doubt be delighted that their region continues to accelerate ahead of the rest of the UK, exhibiting the highest annual growth rate of any region yet again.  All regional markets remain positive in terms of annual growth which just goes to show the resilience of the UK property market despite the various uncertainties generated by Brexit and politics at home."
Jeff Knight, Director of Marketing for Foundation Home Loans, commented: "House price growth certainly isn't storming ahead, and it can't be denied that the cocktail of recent political and economic news has had a dulling effect. While buyers won't be hugely deterred – with mortgage approvals rising in May – any creeping rise certainly won't be welcome at a time when wages are lagging behind inflation.
Stock remains an issue, and lack of supply will continue to nudge prices up. It's therefore important that there is a diverse mix of rental property available, so that tenants saving for a deposit can be confident in high standards. The buy to let sector is a growing part of the housing mix and, in the time home ownership remains out of reach for some, an increasingly crucial one."
Jeremy Leaf, north London estate agent and a former RICS residential chairman, says: "These figures are interesting because they show the market demonstrating resilience at a time of turmoil in the political and economic worlds and shrugging off concerns about possible falls in prices. Transaction numbers remain broadly in line with what we would expect after the impact of the stamp duty change 12 months ago.
On the ground, we are seeing once again buyers and sellers getting on with their moves albeit negotiating much harder. Looking forward, we don't expect the situation to change and in fact some may be encouraged by the fall in inflation, easing the prospects for household finances and affordability."
Mark Harris, chief executive of mortgage broker SPF Private Clients, says: "The easing inflation figures may start to take a little pressure off the need to increase interest rates, of which there has been much speculation in the past couple of weeks. What we do know is that mortgage rates continue to remain competitive and there are some exceptional deals, particularly on two- and five-year fixes.
The markets are factoring in a rise in base rate later this year but we don't expect anything more than a return to 0.5 per cent, effectively a rewinding of the cut last August, and medium to long-term rates are going nowhere.
There are great opportunities out there and no need to panic. They will be around for a good while yet."
Alex Gosling, CEO, online estate agents HouseSimple.com, comments: "Post credit crunch it was the London property market that effectively stopped the entire UK housing market from collapsing.
Foreign investors pumped money into London property, seeing it as a safe investment during economically turbulent times. The London market has enjoyed a spectacular period of growth ever since. Fast forward to today, and the capital's property market is no longer looking quite as safe an investment.
Price growth in London over the past year is languishing at 3.0%, the second worst performing region in the UK. And it's one of only two regions where house prices fell in May. The London property boom feels like it's well and truly over."
Paul Smith, CEO of haart estate agents, comments: "This month's house price data shows no evidence of a housing crash, or even prices that are losing momentum. First-time buyers, second steppers and families are all having to pull together an extra £10,000 to buy a home today compared to the same time last year. At a time when real incomes are under pressure as inflation overtakes wage growth, it is vital the government gets a grip on housebuilding to ensure there are enough properties available and that people have the ability to and take the next step in their life.
Today's data also gives the first full picture of how the regional outlook has changed following the introduction of a Stamp Duty surcharge. This time last year London was leading the way with almost 14% annual growth. Today we see it trailing behind the rest of the country, bar the North East, with just 3% growth. Although this may come as welcome news to those looking to buy in the capital, it does show the extreme effect the Government's move has had on London's economy, and on the rental market. Our latest monitor shows the Landlord registrations are down 52% on the year in the capital. And there is no doubt that this is due to the Stamp Duty change."