Housing market sympathies are often reserved for first-time buyers. But making the second rung of the property ladder can be tougher still, according to Lloyds Bank.
What's the latest?
Almost a quarter (23%) of first-time homeowners looking to take the next rung of the property ladder – so-called 'second steppers' – claim the move is more difficult than getting on the ladder in the first place, according to a survey from Lloyds Bank.
Over a third (35%) of respondents said they will delay having children because of their inability to move, while 12% intend having fewer children than they planned. A further 13% said they were forced to change their career to facilitate the purchase of their next home.
Second steppers are mostly couples and young families moving on from their first-time buyer flats, to houses offering more living space and a garden.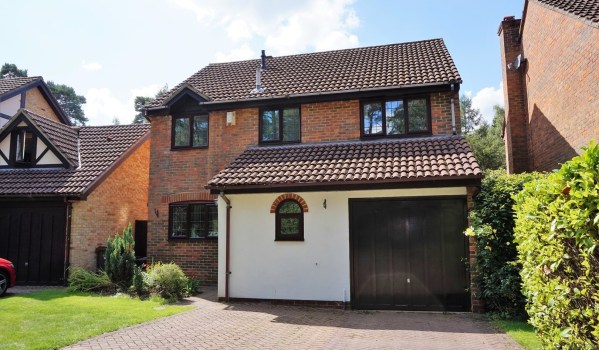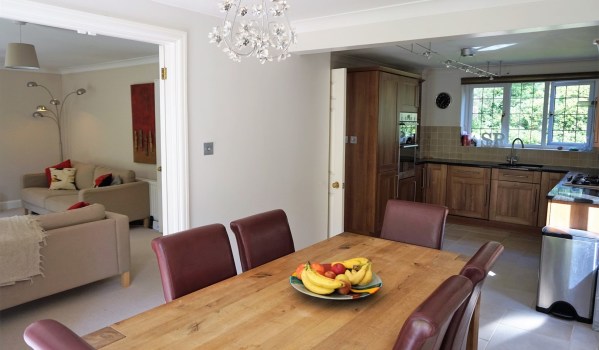 Second rung territory?: This four-bedroom family home with a driveway and garage in Crowthorne, Berkshire, is on the market for £585,000
Why is this happening?
More than half (56%) of respondents blamed low interest rates (which makes it difficult to save) for the delay in taking that second step.
And 39% claimed that, because of waning buyer demand, it was more difficult to selltheir current home compared to this time last year. However, only 9% said they would consider lowering the price to attract more interest from potential buyers.
Other culprits were the rise in general moving costs and the cost of stamp duty (which kicks in on homes priced over £125,000).
Collectively, these obstacles meant that 52% of first-time homeowners were being forced to stay put, despite having planned to upsize in the past 12 months.
What sort of home are second steppers looking for?
The dream property among second steppers would be a detached four-bedroom house with garage, driveway and kitchen/diner, according to Lloyds' research.
But more than a quarter (28%) of respondents were unwilling to compromise on their personal list of 'must-have' features. Of those who were willing to make sacrifices, a conservatory would be the first to go, followed by a garage.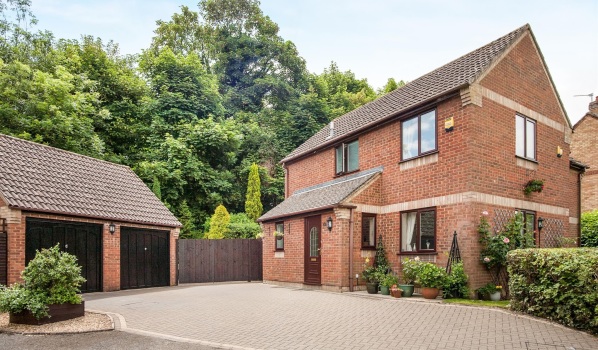 Second steppers' dream: A four-bedroom property with large rear garden, double garage and driveway in Milton Keynes for £475,000When quizzed on the type of property they hoped to buy, second steppers typically said they wanted either a period home (35%) or a town-based new build (34%).
Once they've made the second rung, respondents plan to spend an average 10 years living in it.  About one-third (31%) envisage they won't move again.
Top 3 takeaways
One-in-four second steppers say it was easier to buy their first home than to move up the property ladder
35% will delay having children because of difficulties in upsizing
Second steppers say their dream home is a detached four-bedroom property
www.247propertyagent.com